At ReadyGoSwim, we are more than a team, we are a family.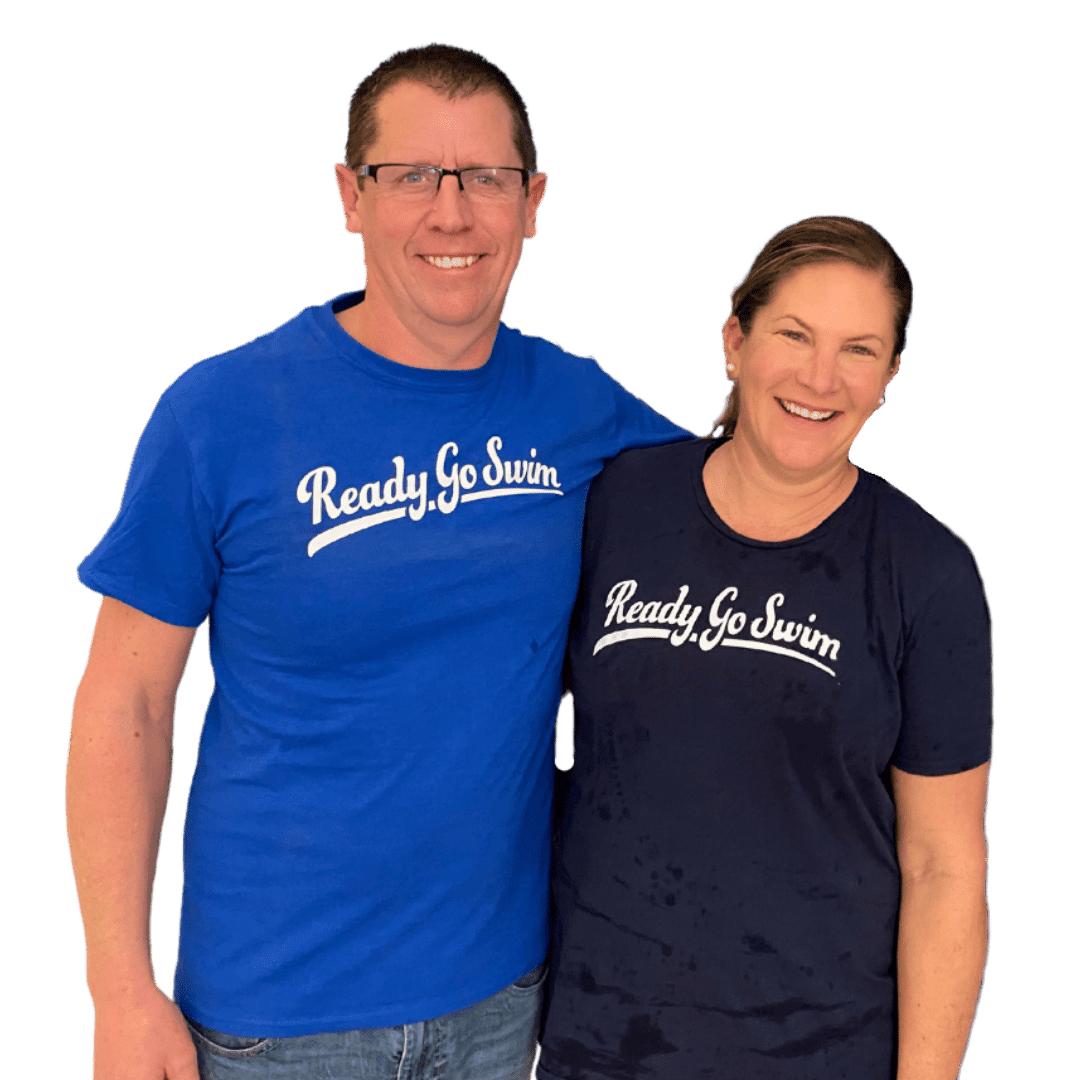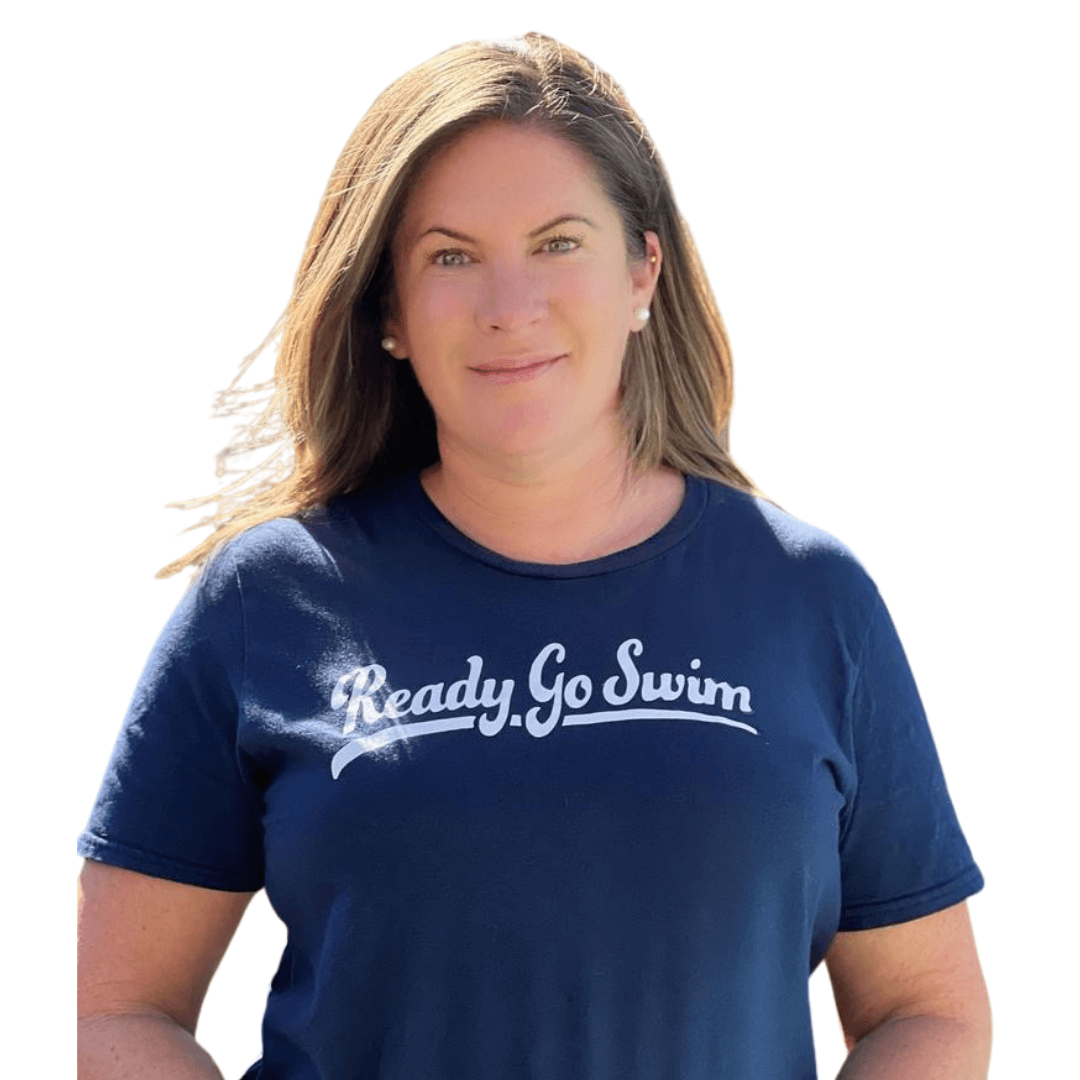 Coach Hannah
Founder, Co-Owner & Instructor
Coach Hannah's Philosophy:
"My vision and goals are to educate parents about the importance of water survival and water safety while providing water confidence and basic swim techniques."
Hannah has been teaching infants and children of all abilities for more than a decade.
Her career started in the UK with Swimbabies, where she underwent intensive training and had a successful working career before relocating to the United States.
Hannah is also certified in ASA (Amatuer Swimming Association- Level 1&2),  USA Swimming Level 1 Coach and Red Cross CPR/First Aid adult, child & infant.
Since coming across the pond, Hannah has continued her passion for teaching with summer lessons that eventually grew into what is now the ReadyGoSwim School. 
Hannah's enthusiasm for introducing young children to the water started when she took her eldest son for his first underwater experience at 8 weeks old. She remembers the anxiety she had about placing her newborn underwater but after the 25 minute lesson, she could plainly see what a rewarding experience it had been for her son.
Training:
Swimbabies Trained – UK company
ASA (Ametuer Swimming Association – Level 1 & 2
USA Swimming Level 1 Coach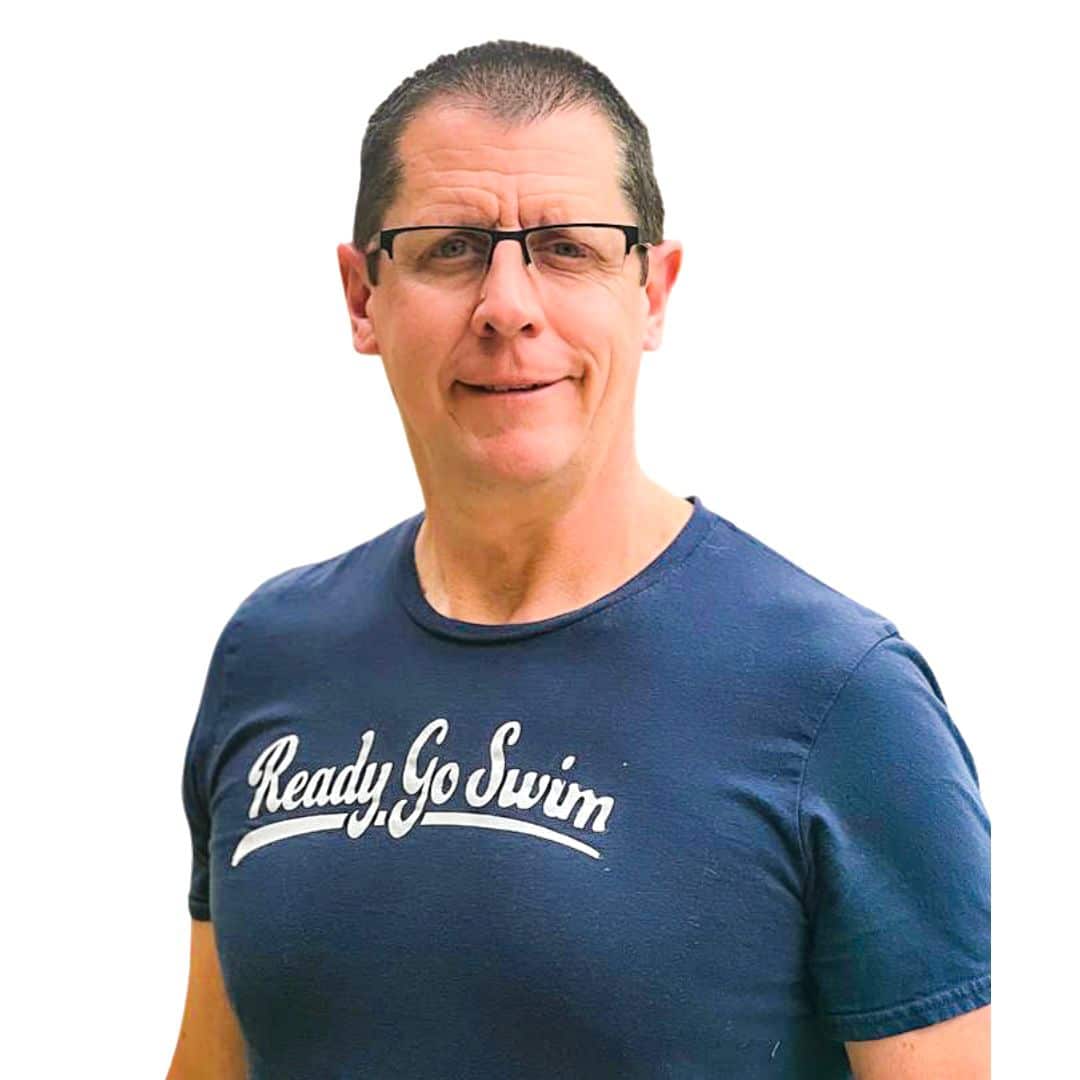 Coach Darren
Co-Owner & Instructor
Coach Darren's Philosophy:
"My beliefs are that water safety and confidence while swimming go hand-in-hand. My goal is to build a strong swimming foundation with my students."
Born and raised in England, Darren swam his first non-stop mile at the age of 14, and has been unstoppable ever since. Two years later he completed his first Open Water Triathlon, and has gone on to such accomplishments as the completion of a Half Ironman in 2004. Since moving to the United States in 2007, Darren has stayed active, competing in triathlons, and spending time in the water teaching students of all ages and abilities. 
Darren is passionate about reducing the number of water-related accidents that occur in central Texas, citing professional training and education.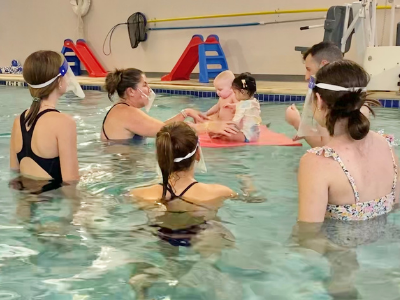 About Our Swim Instructors
Our additional instructors are hand-selected from Lone Star Aquatics or Cedar Ridge High School Swim Team, and all have approved background checks.
Each instructor has completed a minimum of five hours in the pool with Head Coach Hannah before being offered a position on the Ready Go Swim team. 
We require all our swim instructors to:
Complete 4 weeks of training, and cover all Ready Go Swim water safety skills and safety protocols.
All our swim instructors are trained to work with various ages – infants, children & adults. 
They are all outgoing, friendly but firm individuals who are passionate about water safety and working with children.